One of the perks of being a designer in Savannah is getting to work on some of the city's beautiful older homes. We recently finished a kitchen renovation in a home from the 1930's in Ardsley Park. We wanted the space to feel grand and inviting, so we opened up the floor plan and removed the existing ceiling, allowing the new ceiling to follow the pitch of the roof. We also tore out an existing pantry and basement access, and added windows to the front of the house. The new windows allow tons of natural light through, along with a view of the park.
Because the kitchen had been built onto the existing structure at a later time, during the demo we uncovered a beautiful brick wall which was originally the exterior of the house. We left the brick exposed along with the beams in the ceiling. We decided to give this new space the same rich navy wall color as the original, to go with the hand painted tile from Spain that we found at Garden State Tile. The cabinetry was custom by Savannah Kitchen and Bath, and in order to highlight the pitch of the roof, there are no upper cabinets in the kitchen. Finally, we added a bold warm chandelier from Restoration Hardware to finish the space.
We love this particular kitchen renovation because it evokes the charm a historic home should have, while catering to the needs of a modern day family.
-kitchen before-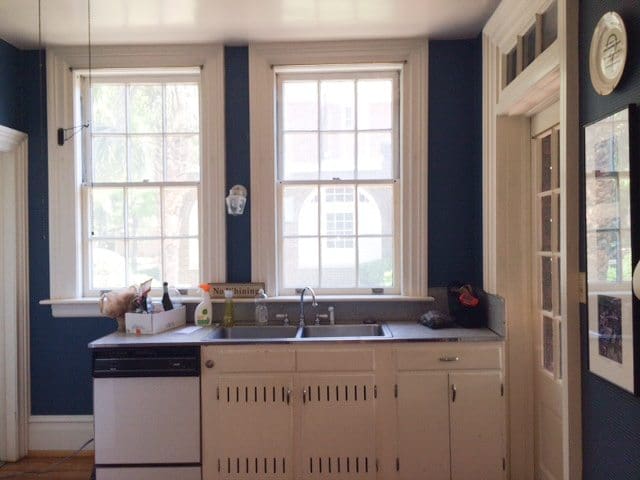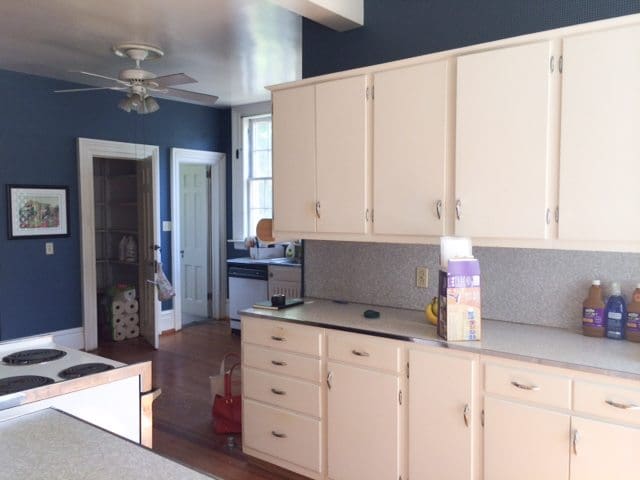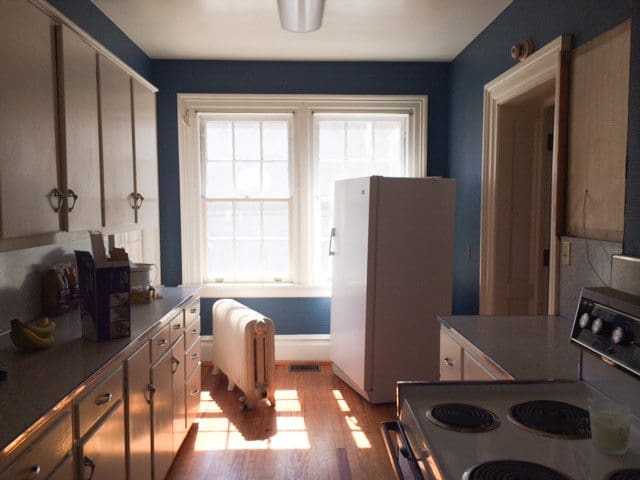 -kitchen after-