ABOUT ANNE PAPPAS INTERIORS
Since 2011, Anne Pappas Interiors has been proud to bring a fresh look at interior design to Savannah, GA and surrounding areas. With our design office in Historic Downtown Savannah, GA and retail showroom in Old Town Bluffton, SC, we are perfectly positioned to cater to the design needs of the Lowcountry region. The firm provides a seamless process from concept phase through installation on every project and we offer a full range of interior design services tailored to each individual project. We are part of Coastal Living and Southern Living's exclusive Designer Network.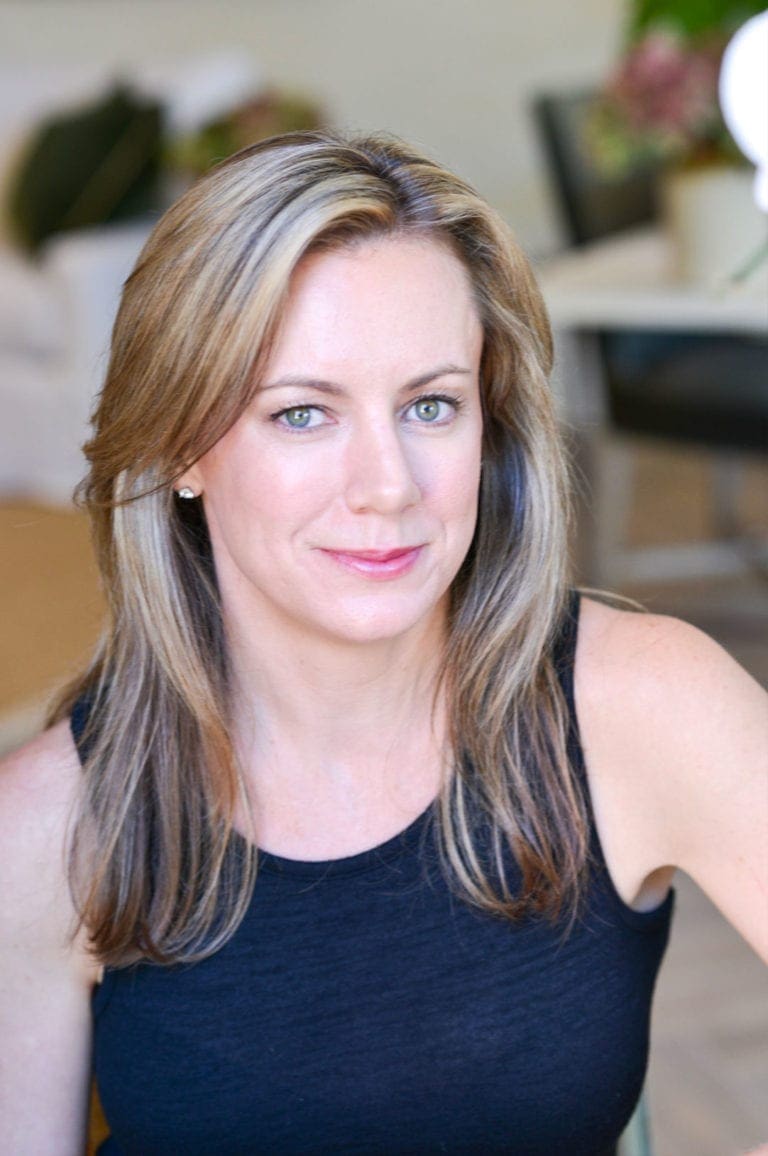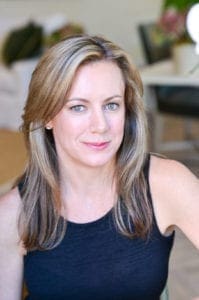 With over a decade of experience in the design world, Anne established Anne Pappas Interiors in 2011. Anne holds a Bachelor of Arts degree from Boston University in Art History and Classics and a Master of Arts degree from Savannah College of Art and Design in Interior Design. She has spent time studying Architectural History in Paris, France and throughout Europe.
Anne gained experience designing and leading projects with architecture firms in the Washington, DC area and later as a staff designer for the Savannah College of Art and Design's campuses in Savannah, Atlanta and Hong Kong. She has applied her skills to large scale international and domestic commercial projects, as well as detailed and refined residential interiors. Many of these projects can be seen on our website. Pappas is well versed in collaborating with architects, contractors and tradespersons and is poised to meet the needs of residents and businesses both locally and nationally.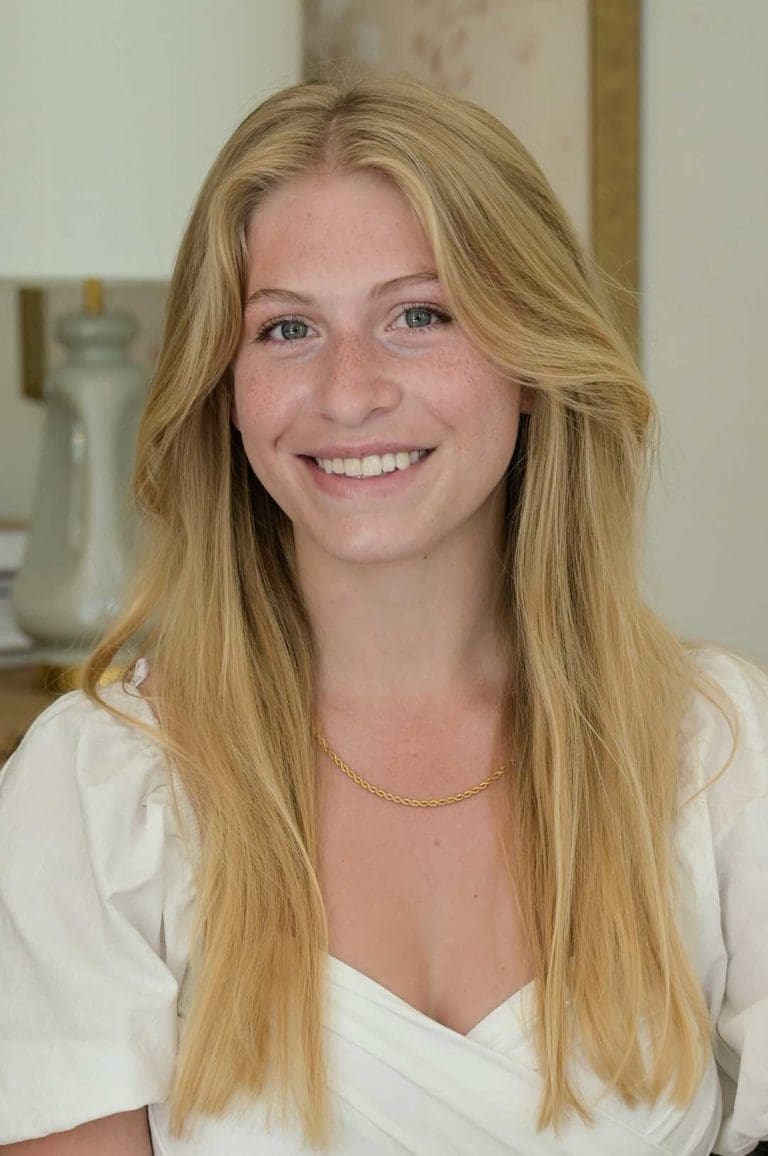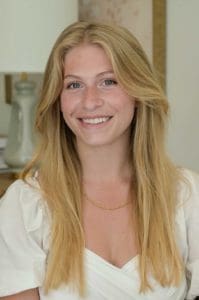 Taylor is a graduate from the Savannah College of Art and Design with a BFA in Interior Design. She has worked and interned in multiple design firms in the Savannah, GA and Bluffton, SC area, which led her to Anne Pappas Interiors in 2019.  Taylor has grown during her time at API  into a well-versed Associate Designer.  She excels through the use of complex software programs, bringing design concepts to life visually for our Clients.  Taylor brings a fresh eye to every project and is enthusiastic about following design trends and seeking out up and coming textile artists to incorporate in teams designs.  In addition to her design skills, Taylor keeps the team organized procuring, tracking and organizing Client orders.
Although not originally from Georgia, Taylor has spent most of her life in the south and is very familiar with the community and style that surrounds the Savannah area. She combines this familiarity of the area with her passion for art and design to give another creative perspective to the team.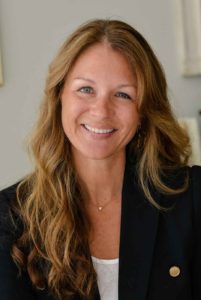 Woodley Nelson, Project Manager for Anne Pappas Interiors and Abode Fine Home Staging, serves as a client liaison, providing a seamless transition from initial project planning through final punch list details. She also offers design support and oversees purchase orders, billing, inventory and scheduling.
Originally from St. Simons Island, Ga., Woodley earned a B.S. in Public Relations from Georgia Southern University and completed an internship with the U.S. State Department in Washington, D.C. After graduation, she worked as a Recruiting Coordinator for Pathfinders, Inc., an employment consulting firm in Atlanta, where she was responsible for recruiting upper-level executive assistant talent.
Woodley loves being proactive, has strong attention to detail and enjoys helping clients achieve their goals. An avid gardener, she is a member of the Seeds & Weeds Garden Club and a Clean-Up Savannah volunteer who resides on Whitemarsh Island.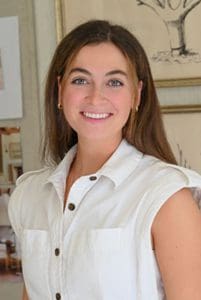 Annaliese Carter is a graduating senior at the Savannah College of Art and Design (SCAD). She is expected to complete her degree requirements for a BFA in Interior Design with a minor in Architectural History in March 2023. Throughout her education, Annaliese has focused on luxury design, 3D Modeling software, and her deep passion for Architectural History. Annaliese has gained experience through her internships in Southern California and the Lake Country of Georgia. She is excited to continue her growth at Anne Pappas Interiors.
Annaliese is originally from John's Creek, GA, but grew up in Southern California just inland of Laguna Beach. Her inspiration in design comes from blending the styles of the places she calls home as well as researching historic design.
Outside of the office, Annaliese is Captain of SCAD's Equestrian Team and competes regularly in the equitation ring. She loves watersports and dreams of completing her sommelier certification.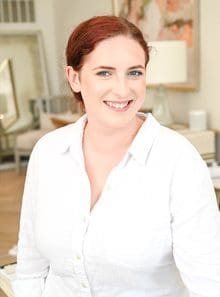 Jourdan is a graduate of Savannah College of Art and Design with a BFA in Interior Design. She has interned in multiple interior design firms in the local Savannah area, one of which happened to be Anne Pappas Interiors, where she transitioned from intern to full-time designer in 2017 . She has  gained knowledge of beautifully crafted furniture lines, creating custom designs, space planning, and presentation design.  Jourdan's passion for design translates into constantly evolving presentation designs and furniture selections for our Clients.
Originally, Jourdan is from the rich city of New Orleans, Louisiana and takes inspiration from their architecture to their street art. Being a lover of all things in art and design she has helped in creating beautiful spaces with the team and brought unique sophistication to presentations and graphic announcements for the store and website.
Jourdan recently moved back home to New Orleans with her husband and toddler son and continues to be a valuable part of the API team working remotely.