Create a Cozy Nook
Oftentimes our clients have a room they don't use or don't know how to use. I find by making a cozy, inviting nook in a seldom used room, turns it into a new favorite place to retreat. Adding built-in daybeds, shelving and sconces for warm lighting can completely transform a small space into a favorite space. Also, Staying with monochromatic palettes helps to achieve an inviting feeling. See photos #1 and #2 for some of our projects with cozy nooks.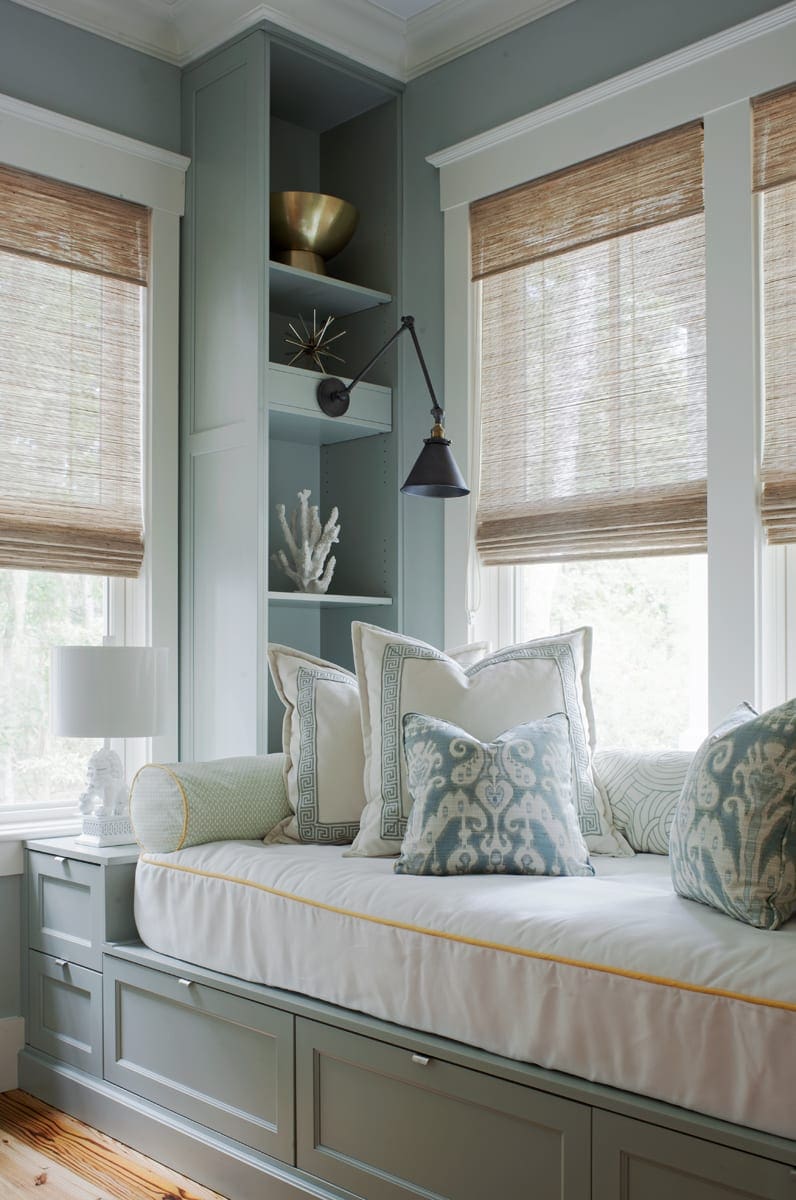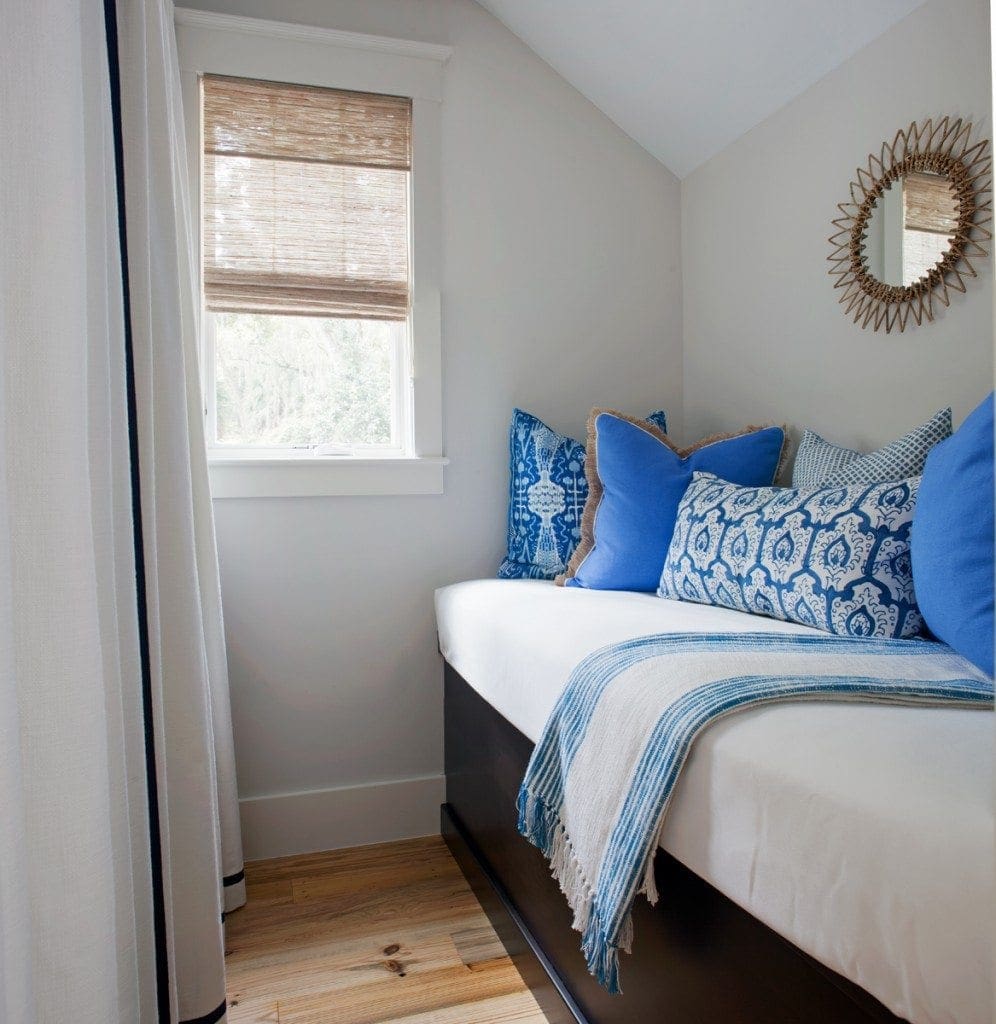 Use An Unexpected Light Fixture
Another way to refresh a room is through lighting. Adding a pop of color or texture with a light fixture can literally lighten up your room as well as add dimension to your space. I like to think of light fixtures as jewelry, a great way to layer and polish the look of a room. A little eye-candy for the ceiling.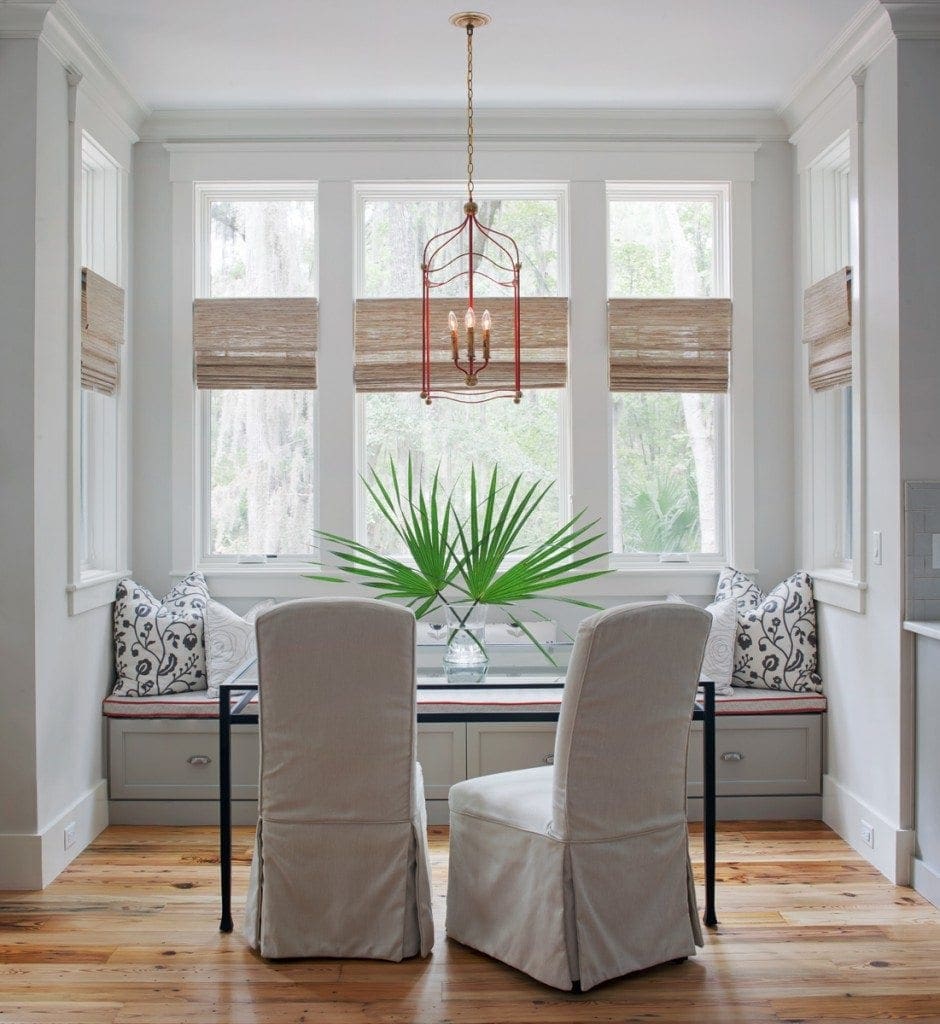 This otherwise neutral room was asking to be seen in a new "light" which is why we installed this wonderful lollipop red lantern to help bring a subtle feature to the room
Update Your Art on a Budget
Art can make a room come alive. Art is a scary three letter word for a lot of our clients who often assume it comes with a big price tag. Fortunately, we have discovered some amazing artists such as Tessa Neustadt and Emily Jeffords who can offer well priced prints that fit any budget. Not only do they fit the price range, but their work is truly breathtaking. They are sure to stun anyone who enters your home.  We love framing them to perfectly fit the personality of each individual room and client. See Photo #4 and #5 for some examples of their work.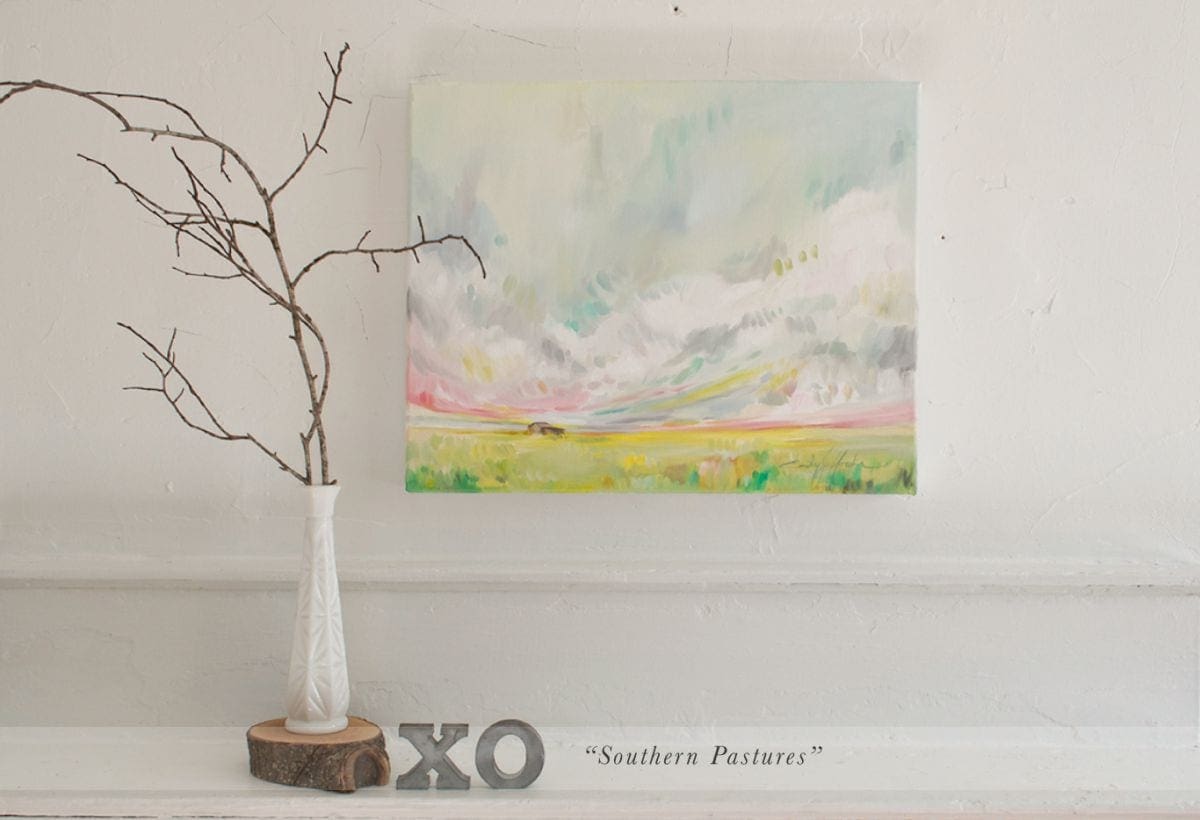 Images: 1-3 by Richard Leo Johnson, 4 by Tessa Neustadt, 5 by Emily Jeffords